Resource development systems Leadership Team
The following are the Leaders of RDS:
Tom Harbst Mike Dunn Mike Boozer Mike Dyer
Tom Begier Richard Fletcher Ann Lear Gary Lear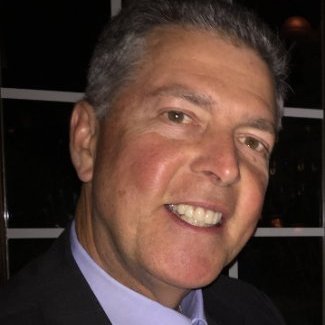 Tom Harbst - Director, Client Relations
One of the first people you will probably encounter at RDS is Tom. His role is to work with current and potentially new clients to uncover their needs and introduce them to how the Seven Elements of High Performance™ can help their organization become exceptional. Tom helps to keep us all focused on what is important - - - - - the People in every organization and their positive relationships.
Tom began his professional career working in a rubber factory outside Cleveland, Ohio in 1975 after graduating from the University of Kentucky with a BS in Business Administration. Working in an apprentice position, Tom learned first-hand on the factory floor the processes for extruded, compression, injection-molded rubber, as well as extruded, injection molded and blow-molded plastics for custom designed applications. Duties included work in Quality to determine why parts were returned, how could the product be reworked, and how could a reoccurrence be avoided. After working 18 months in manufacturing, Tom moved to Sales, then Sales/ Marketing management, which led to the position of General Manager of a division.
Tom ran his own Sales Representative business for 12 years, working to help find a fit between customer's needs and the manufacturer's capabilities. Through Tom's career, rising from apprentice to General Manager, it was always finding the fit between "people" and the "need". One of Tom's core beliefs is to attack the problem, not the person.
Tom has managed a variety of businesses from industrial to legal to educational – always coming to the same conclusion: that people are the center of what is important – both within the organization as well as outside the organization (the employees, the customer, and the community).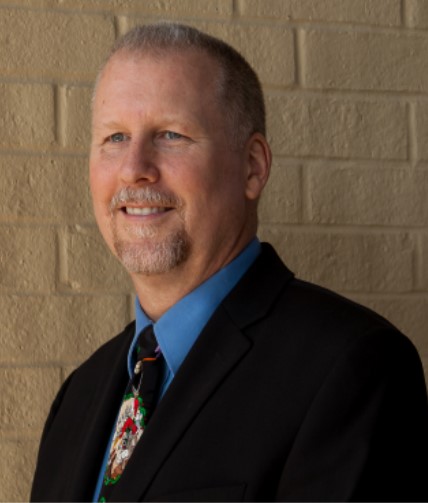 Michael Dunn - Director, Operations
As an accomplished consultant and executive coach, Mike coordinates all of our consulting and training at RDS. In addition, he also works directly with clients, providing guidance to executive teams, development of leaders, and the coaching of executives and guides for process improvement.
Mike brings over 30 years of operations experience in a wide range of processes and varying sized organizations, from privately held businesses to multi-billion dollar global corporations. After being honorably discharged from the United States Marine Corps in 1984, Mike began his industrial career in the automotive industry with a Tier One supplier as a Technician working his way up the ladder to Quality Engineer, Product Manager, Quality Manager, Process Engineering Manager and Lean Manager.
During this time he also attended night school, earning an Associate's Degree in Mechanical Engineering and a Bachelor's Degree in Quality Management (Magna Cum Laude). Mike became an implementation manager for ISO 9001 and QS9000, and then became a Certified Lead Assessor in ISO/QS9000 as well as a Certified Quality Manger through the American Society for Quality (ASQ). He has worked in several facilities achieving Shingo Prize for Operational Excellence, and Industry Week Magazine's America's Best Plants.
After leaving the automotive industry in 1999, Mike worked in the wood products and steel fabrication industries in positions of Director of Lean Implementation, Plant Manager (as many as 350 employees and $85 million in annual sales), and Director of Manufacturing over multiple sites, specializing in facility turn-a-rounds. He was responsible for multiple facility transformations. Mike has International experience in four continents including Brazil, Canada, China, France, Japan, Mexico and Singapore. With multi-million dollars in verifiable savings throughout a wide range of industries and product lines, Mike has come to understand that no transformation or improvement is sustainable without addressing the people and cultural aspects of the business.
In 2011, Mike began working with a premier Lean-only consulting firm, focusing on executive coaching and organization transformation, achieving significant results in manufacturing; military aircraft maintenance, repair and overhaul (MRO); and healthcare. Mike is an accomplished Black Belt, and has facilitated over 300 week-long process improvement events, training staff and leading the implementation process by addressing the culture of the organization; providing the Lean tools necessary to identify leverage points; and targeting both floor & office processes.
A continued quest for "the missing link" to revolutionize organizational transformation led Mike to Leadership Lessons from the Medicine Wheel: The Seven Elements of High Performance by Gary Lear, and the link was found. In late 2015 Mike Joined the RDS team, as he discovered that the Seven Elements are the foundation to true organizational success. And the next chapter is yet to be written........
J. Michael Boozer - Senior Executive Coach
Heading up our executive coaching, Mike works directly with many of our executive clients, helping them to become masters at being a leader of leaders™. As an expert in DISC, he helps executives take the information that they are learning from their behavioral and 360 assessments and develop personal strategies and put them into action.
Mike is a former executive with SCANA, an energy holding company, and a retired Major from the US Army Reserves. He served as a chief labor negotiator for a Fortune 500 Electric Utility where he negotiated with a variety of major unions to gain agreements that benefited both the organization and engaged employees. He also served as a member of the Board of Directors of the Edison Electric Institute Steering Committee for Labor Relations in Washington, D.C.
Mike is a Certified Professional in Human Resource Management, and has obtained a Certificate in Labor Relations / Mutual Gains Bargaining from Cornell University's SC Johnson Graduate School of Management. He has also earned a Certificate in Human Resources Executive Development from the University of Michigan's Stephen M. Ross School of Business, and is a certified Mediator and Labor Negotiator. Mike has over 30 years of experience helping organizations build teamwork and coaching leadership teams at all levels in Fortune 500 companies, as well as smaller organizations.
Mike possesses an MBA and is a graduate of the Executive Management Program at Harvard Business School.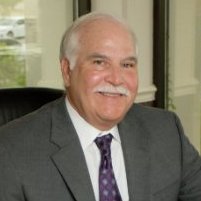 Michael Dyer - Managing Senior Consultant
Mike leads some of our larger projects, working directly with the senior teams, as well as coordinating the work of other consultants who are providing training to the other leaders in the organization.
Mike is the former VP of Organizational Development for Cox Communications, where he helped dramatically change the culture and operations and helped them become the third largest cable provider in the US. He later became the Vice President and General Manager for the SE Division of Cox, where he had the opportunity to put many of his theories and approaches into practice.
After retiring he assumed the Presidency of the Greater Macon Chamber of Commerce and Economic Development, turning that organization around and increased both membership and resources for the organization. In this role he also oversaw the strategic planning and economic development of the region, working with a variety of government entities, including state, county, city, and the US Air Force, which has a base in the area.
Prior to joining Cox, Mike worked at both financial and insurance organizations as the senior executive of Human Resources. He also worked as an executive of a consulting firm, providing consulting services to such organizations as Microsoft, Seattle City Light, Hawaiian Electric Industries, and Hyatt, Regency, and Four Seasons Hotels and Convention Centers. His emphasis was in continuous quality improvement, cultural change, and customer service.
Mike earned his BS in Political Science from Frostburg State University and an MBA from the University of Hawaii.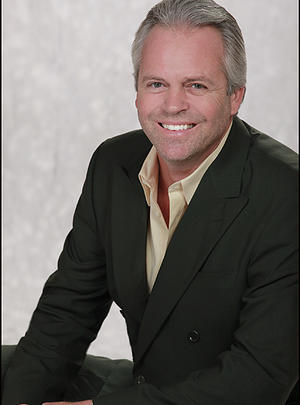 Tom Begier - Senior Consultant
Tom is a man who is living his passions, and it shows. A straightforward communicator with the perspective that comes from years of experience, Tom helps organizations understand the "human side of business." Tom is an expert in working with the DISC model, and excels at helping our clients understand and implement the model in thier organizations.
Tom plays a clean-up role in our organization by providing leadership development, executive coaching, and client relations. An accomplished speaker in his own right, he even fills in for Gary at some speaking engagements.
Tom has 30 years of experience in the corporate world. He has specialized in business consulting, capital fund raising, executive staff mentoring and leadership development. He has spent over a decade managing financial companies based in the U.S. and Great Britain.
Tom received his early training from the U. S. Air Force. He then entered the corporate world with General Dynamics as a technical advisor on the F-16 Fighting Falcon project. Tom continues to perfect his mentoring, management and leadership skills working with executives and employees throughout the corporate world. He is a certified human behavior/personality and leadership specialist. He has spoken on four continents to a variety of businesses and groups. He now travels the globe sharing personal experiences of triumphs and challenges, yet never losing sight of his passions.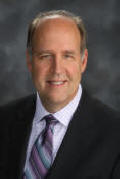 Richard Fletcher - Senior Consultant
Richard is a well travelled southerner with an award-winning record of success managing corporate training departments, with special expertise in the retail and restaurant sectors. He excels at building and leading top-performing teams, improving training compliance as much as 300%, and promoting increased employee engagement. His teams have previously saved millions of dollars in training costs, implemented critical learning tools, and oversaw employee education for as many as 20,000 employees.

Richard has over 25 years of executive level experience in sales, operations, organizational development, training and talent management with other national companies such as Wolf Camera, Sprint PCS, and most recently, Zaxby's, where he led the training efforts of an organization going through a tremendous expansion of franchise operations. Richard is an expert in walking the fine line between franchisor/franchisee relations when providing exceptonal training opportunities without violating the legal boundaries of these unique relationships.

Richard is a member of ATD serving as chair of the chapter recognition committee and a national advisor for chapters. He is a Past-President of the Greater Atlanta chapter. He is a member of the Council for Hotel and Restaurant Trainers (CHART).

Richard received a Bachelor of Science degree from Auburn University. He has received the Certified Hospitality Trainer (CHT) certification from CHART. When Richard isn't busy developing talent, you can find him developing his swing on the golf course, enjoying his passion of photography or traveling.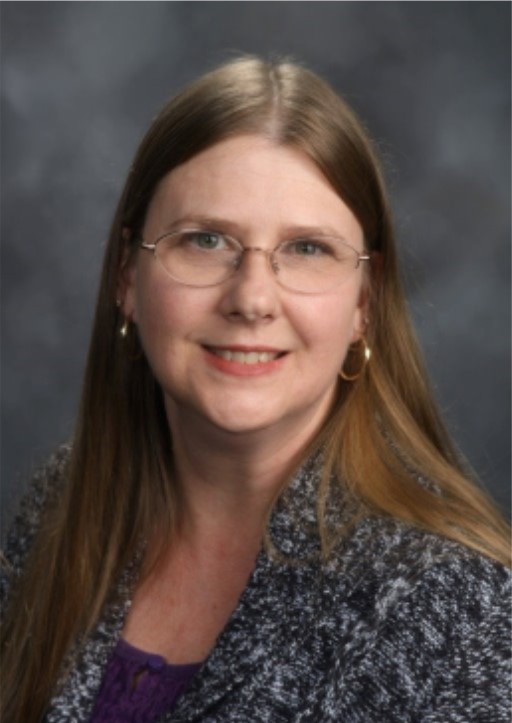 Ann Lear - Executive Vice President
Every organization needs a strong support system, and RDS is no different. Ann oversees all of our back-office operations, including billing and invoices, processing of orders for assessments and other instructional materials, coordinating travel for staff, and the booking of Gary for speaking engagements and other public events. Ann also heads up our job profiling for clients as part of our Creating Sustainable Systems™ phase.
Ann holds a Bachelors of Education and has over 30 years of experience in life and career coaching, workforce development, and the professional development of leaders. Ann is a former certified career counselor by the State of Florida, a Certified Economic Development Trainer by the State of Georgia, and is a Certified Job Profiler by ACT WorkKeys. She is also an ACT WorkKeys mentor, providing support to other profilers.
She has served as the Director of Business and Industry Training at Central Georgia Technical College, including overseeing the operations of the GEICO Center for Professional Development at the college. Her other prior experience includes working with Lake City Community College, The Florida Department of Health and Rehabilitative Services, and the Florida Department of Labor. Ann was also the training center manager for the Workforce Development Board in North Florida, assessing client needs and contracting for specific job skills training for clients from specialized providers.
Ann has earned numerous awards, including: Statewide Best of the Best in Total Quality Management by Gov. Lawton Chiles of Florida for designing a new employee training program; special recognition by Gov. Paul Patton of Kentucky for work in training adult basic education teachers; and was awarded Georgia Job Profiler of the Year for 2009 by Gov. Sonny Perdue of Georgia.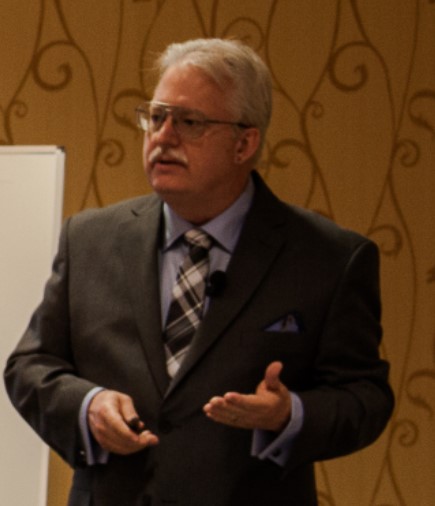 Gary Lear - President & CEO
A bestselling author, researcher, and developer of the Seven Elements of High Performance™, Gary heads up our research and the application of what we are learning so that our clients can get the results that they are seeking. He also shares the knowledge and understandings that he gains through articles, whitepapers, books, and through his speaking.
Gary also works directly with executive teams, helping them build the foundation of Trust that is necessary for any organization to rise above mediocrity to become exceptional.
Gary is a Certified DiSCŪ Trainer, a Certified Seminar Leader, and, in addition, has held numerous Instructor Certifications from the State of Florida. He is a former training and development executive of the largest state agency in Florida and is also a former executive of Educational Testing Service, setting up and leading a new division at the world's most prestigious educational research and assessment organization.
As the regional organizational and staff development and training manager for the Florida Department of Corrections, Gary oversaw the delivery of 650,000 training hours per year to 9000 employees at 43 locations, including the operations of a regional training center, with 29 training staff. Training topics were expansive, covering leadership and all areas of operations, including security, housekeeping, laundry, food service, grounds keeping, transportation, maintenance, finance and healthcare. Providing this training in a 24/7/365 environment required exceptional logistical skills, which Gary excels at.
Gary has also served on the Governor's Task Force for Rural Areas of Economic Concern, helping to examine issues and options for 5 areas across the State of Florida that were lagging in economic development. He was an active member on the Small Business Council for the Gainesville Chamber of Commerce and the Small Business Task Force for the Macon Chamber of Commerce, helping to explore ways to develop economic opportunities for their respective areas. Gary has also served on the Board of Regents for the Institute of Certified Professional Managers, an international research and certification body for good management practices, which is located at James Madison University, where he provided guidance on research and management certification practices.
Gary has provided consulting services for a variety of organizations world-wide, including: city, county and state government organizations; the US Army; the US Department of Justice; the world's largest retailer; and the marine operations subsidiary of the Abu Dhabi National Oil Company.
Gary earned his BS in Psychology from Stetson University, and did his master's work in Industrial/Organizational Psychology at the University of Central Florida. He has over 30 years of experience in training, culture change and leadership development, working with thousands of leaders around the world. His books and whitepapers are being used as teaching materials in numerous university business schools, and the Seven Elements of High Performance™ model has been adopted by the US Navy's Center for Naval Leadership, Canada's Ministry of Aboriginal Affairs and Northern Development, and the Aboriginal Finance Officers Association, Canada.
Contact Us Today to Book Gary for Your Next Event!