Performance Dynamics Newsletter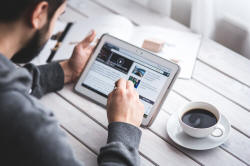 Sign Up to Receive our Quarterly Newsletter.
Click on the link below to register for our newsletter. We publish it once a quarter with a to keep you updated on article publications on our website and other news that might be of interest to you. Gary will also share a quarterly Performance Tip; one simple thing to do to help put the Seven Elements of High Performance™ into action. We never share our newsletter list with anyone, so rest assured that you won't be spammed.