The DISC Model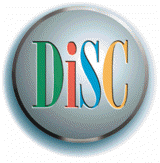 With People being the Central Element for creating High Performance in your organization (see the Seven Elements of High Performance™, you need the ability to understand how and why they behave the way that they do, what motivates them, and how to engage their behavior to drive performance. If your organization fails to understand this critical element, then it will not be a High Performing Organization.
Whole Person Dynamics gives you a system to better understand people and help build the positive relationships necessary for organizational success and significance. A major part of that system is the DISC Behavioral Styles Model.
The DISC Behavioral Styles Model can help you to better understand your employees and customers so you can master this Core Element. First published in his book "The Emotions of Normal People" Dr. William Moulton Marston introduced his theory of behavioral styles that has now become know as DISC.